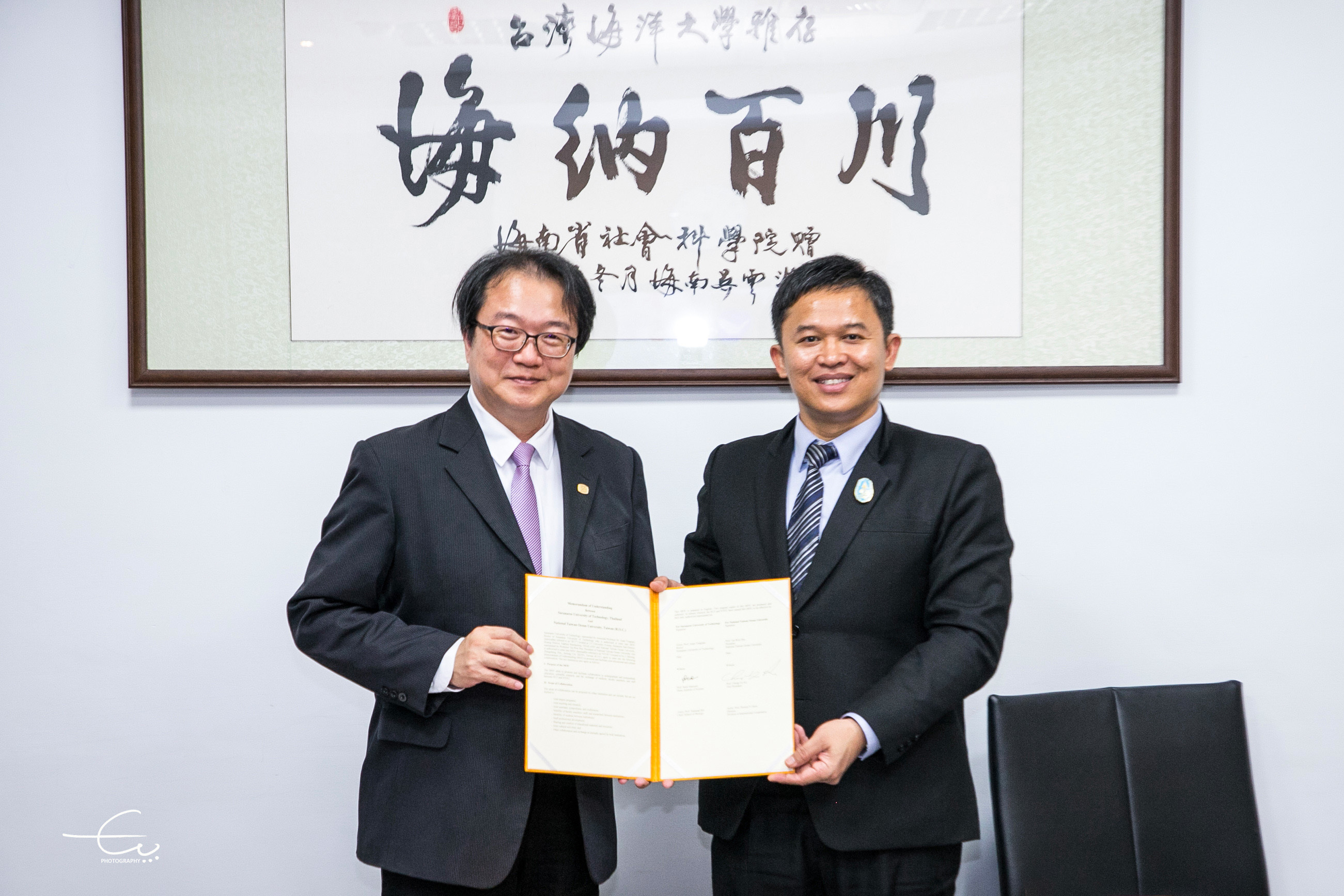 On October 25th, a delegation of 11 members, led by Prof. Santi Maensiri, Dean of the Institute of Science at Suranaree University of Technology (SUT) in Thailand, visited National Taiwan Ocean University (NTOU). The purpose of the visit was to engage in in-depth discussions and exchanges between professors from the fields of life sciences and materials engineering from both universities. This visit facilitated the practical sharing of knowledge, experiences, and resources, culminating in the signing of a Memorandum of Understanding (MOU). In the future, there will be active exchanges in the realms of education, academia, and research, providing more learning opportunities and resources for researchers and students from both institutions.
Suranaree University of Technology, abbreviated as SUT, became one of Thailand's nine national research universities in 2009. It is also Thailand's first autonomous university. In the 2024 Times Higher Education World University Rankings, SUT is ranked sixth overall in Thailand and within the top three in the field of science and technology. The collaboration between NTOU and SUT initially began in the field of life sciences and expanded further to academic discussions during this year's Thailand Education Fair, offering more choices and opportunities for students interested in the aquaculture field.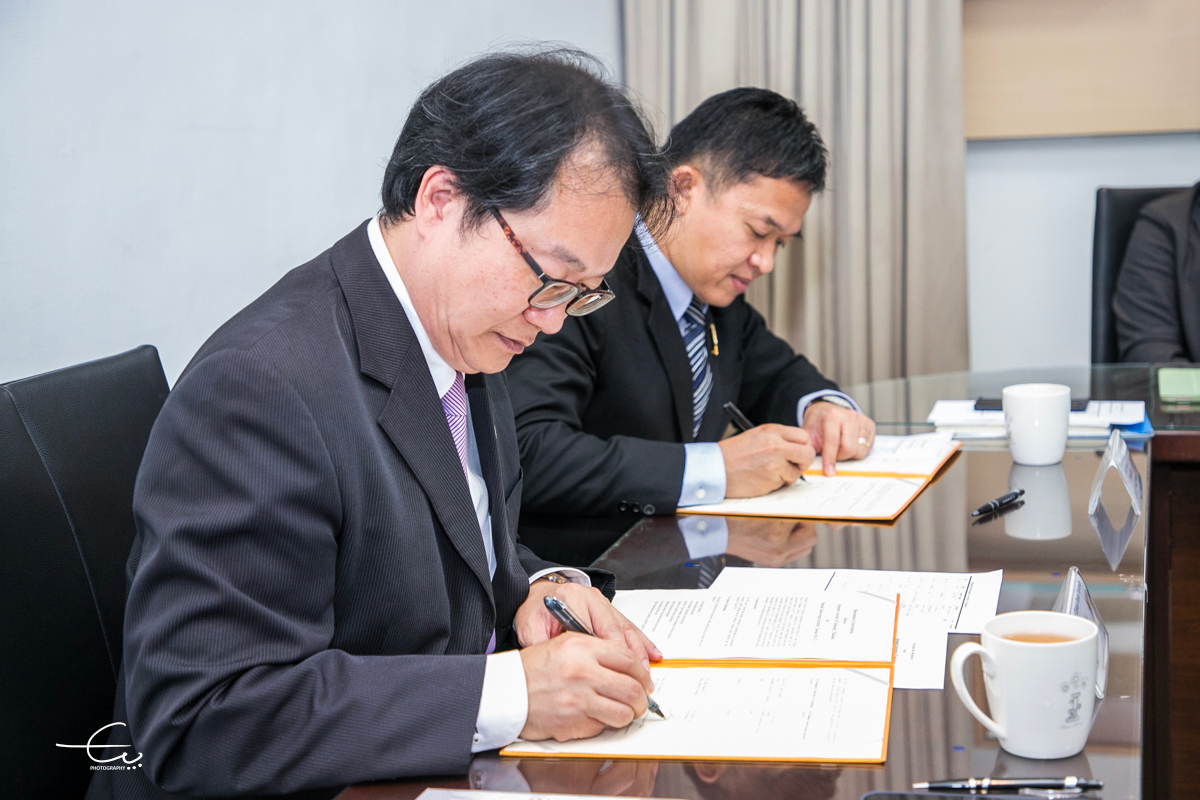 Vice President Ku and Prof. Santi Maensiri signing MOU for futher international cooperation in the future.
Cheng-Yu Ku(顧承宇), Vice President of NTOU, stated that the signing of this MOU marks their commitment to international cooperation. They look forward to providing students with more learning and research opportunities through this collaboration. Moreover, they expect that both universities can achieve more significant accomplishments in the fields of life sciences and materials engineering. This collaboration will enable the two universities to make breakthroughs in mutual learning, resource and technology sharing, and lay a solid foundation for future international academic exchanges. The signed MOU will bring more opportunities for academic cooperation between the two institutions and contribute to promoting cultural exchanges between the two countries.
During the SUT delegation's visit to NTOU, they also toured the Ocean Engineering Laboratory and visited the base for cultivating algae. This allowed SUT to gain a deeper understanding of NTOU's outstanding achievements in the fields of marine science and biotechnology and explore further collaborative opportunities.