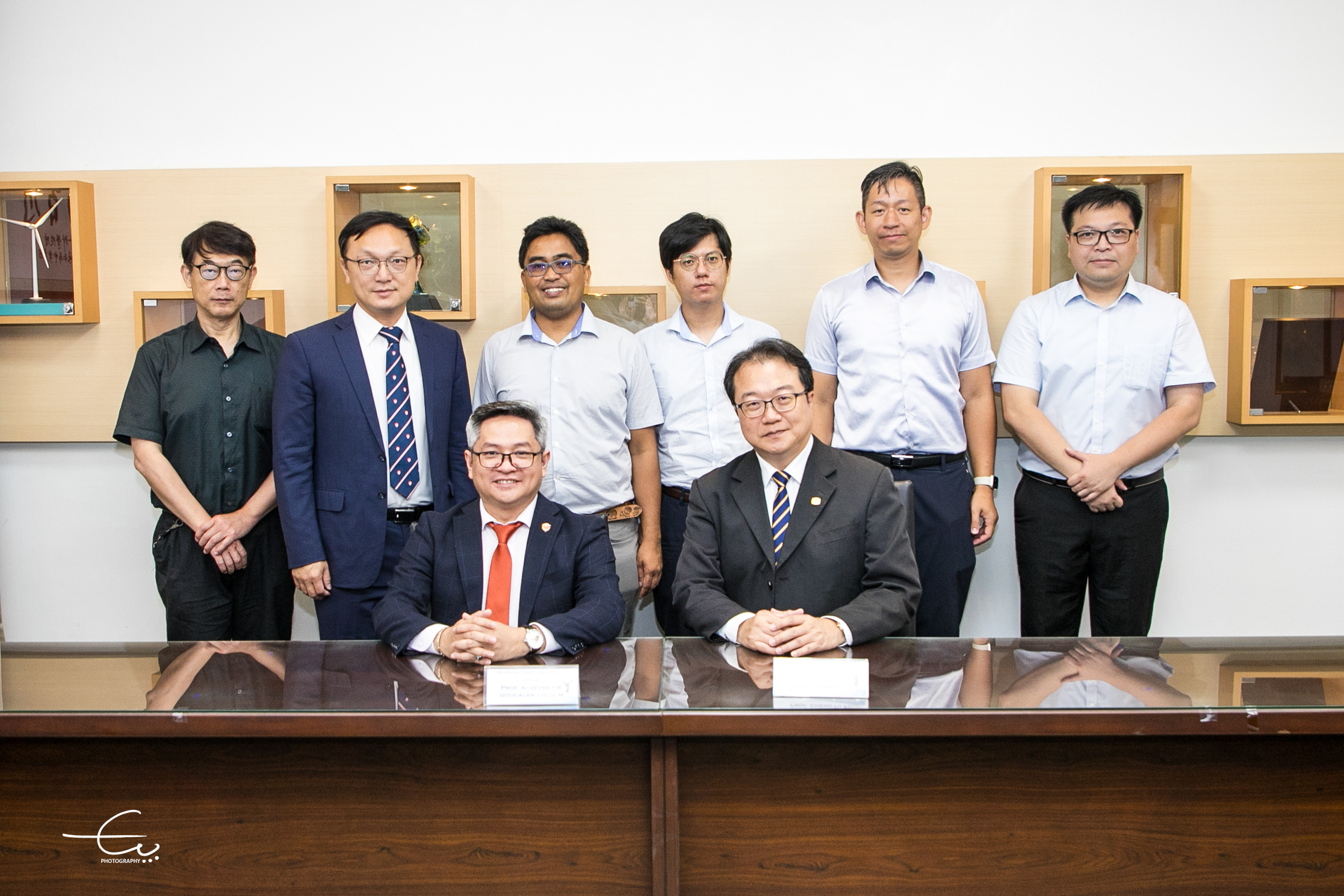 National Taiwan Ocean University (NTOU) and Mindanao State University-Iligan Institute of Technology (MSU-IIT) in the Philippines formalized their collaboration by signing a Memorandum of Understanding (MOU) on September 7th. Both institutions are committed to advancing education, research, and academic exchanges, and will initiate cooperative projects in various fields, injecting new vitality into their academic development.
MSU-IIT, located in Iligan City, Philippines, was ranked among the top 500 universities in Asia in 2019 by QS. The university offers a wide range of programs, from secondary school to graduate levels, with English as the primary language of instruction, though some courses are also taught in Filipino and other languages. Currently, MSU-IIT has seven Centers of Excellence designated by the Commission on Higher Education (CHED) of the Philippines, as well as eleven CHED-recognized Development Centers.
NTOU and MSU-IIT Sign MOU and exchange commemorative gifts.
The MOU signing ceremony was jointly conducted by Vice President of NTOU, Professor Cheng-Yu Ku, and MSU-IIT Chancellor Professor Alizedney M. Ditucalan. The witnesses from NTOU included Professor Yu-Wei Chang, Dean of International Affairs, and Pin-Wen Chiou, Director of the Division of International Cooperation. From MSU-IIT, Professor Hernando P. Bacosa, a scholar in environmental science, was present.
Notably, scholars from both institutions, such as Assistant Professor Ruei-Feng Shiu from NTOU's Institute of Marine Environment and Ecology and Professor Hernando P. Bacosa from MSU-IIT, have already established long-term collaborations in areas like marine plastic micro-particles and marine waste-associated microorganisms. In the future, they will also collaborate with Assistant Professor Ying-Ning Ho from NTOU's Institute of Marine Biology on research related to marine plastic micro-particles and microorganisms associated with marine waste. These bilateral academic exchanges will continue to thrive with the help of advanced research equipment and findings, further enhancing our understanding of marine environments and ecosystems.

Assistant Professor Ruei-Feng Shiu and environmental scholars from MSU-IIT have a longstanding collaboration.
The signing of this MOU lays a solid foundation for teaching, academic exchange, research collaboration, and talent cultivation between NTOU and MSU-IIT. With concerted efforts from both sides, it is believed that a brighter future will be forged through this partnership.